Montana Freshwater Partners is working to enhance and preserve the vitality and resilience of Montana's aquatic resources.
Our Unique Approach
Montana Freshwater Partners is uniquely positioned to bring people together and make a lasting impact  — we occupy a rare space between traditional nonprofits, governmental organizations, and private interests. Through financial incentives, land trades, and more, we work hard to find paths forward that serve the interests of all stakeholders, while upholding the natural health, integrity, function, and abundance of our aquatic habitats.
Our Why
Rivers, streams, and wetlands represent what we love most about Montana — flowing and trickling through mountains, forests, plains, and canyons, abundant with life and energy. They are the pride — and lifeblood — of Big Sky Country. 
80% of all life passes through river corridors — flora, fauna, and microorganisms all depend on access to riparian areas for food, shelter, migration routes, or breeding grounds. The roles of these aquatic habitats are as varied as the land use on their earthen, rocky, and willowed banks — from irrigating crops and supplying municipal water, to providing whitewater thrills for recreationists. Some are blue-ribbon trout streams, known worldwide for its productive waters. Others are home to abundant paddlefish, walleye, and smallmouth bass entice anglers. Wetlands offer critical habitat for Montana's native plants and wildlife, as well as many migratory bird species.
But for many, the allure of these waters goes deeper than statistics, or monetary value, or even recreation. We are drawn to their vitality — their many seasons and moods. Part of their beauty is a dynamic nature and mercurial life force. In a thousand small ways, from the mists on the waters at dawn, to watching fish come alive in a hatch at sunset, from the tall, golden cottonwoods that proudly flag riverbanks and hidden springs, to the snow-capped peaks and sandstone cliffs visible in the distance, from laughter shared with friends and family, to the stillness and peace in those moments when the natural beauty of these places catches the breath in our chest — this is what we love about where we live. Through these rivers, streams, and wetlands, we're reminded of the best parts of ourselves — who we want to be.

Meet the people behind Montana
Freshwater Partners
The hardworking staff and committed board members at Montana Freshwater Partners have decades of expertise in uniquely relevant backgrounds. We are engineers, ecologists and geologists, investors and landscape architects. We are also inspired by a love for life on the river: fishing, birding, floating, and enjoying Montana's diversity of outdoor pursuits. Montana Freshwater Partners is a collaborative of passionate professionals and individuals, united behind the common purpose of protecting our shared waters. The work we do and success we achieve is only possible thanks to our many engaged, supportive partner organizations. Our office is located just blocks away from the Yellowstone River, in Livingston, Montana.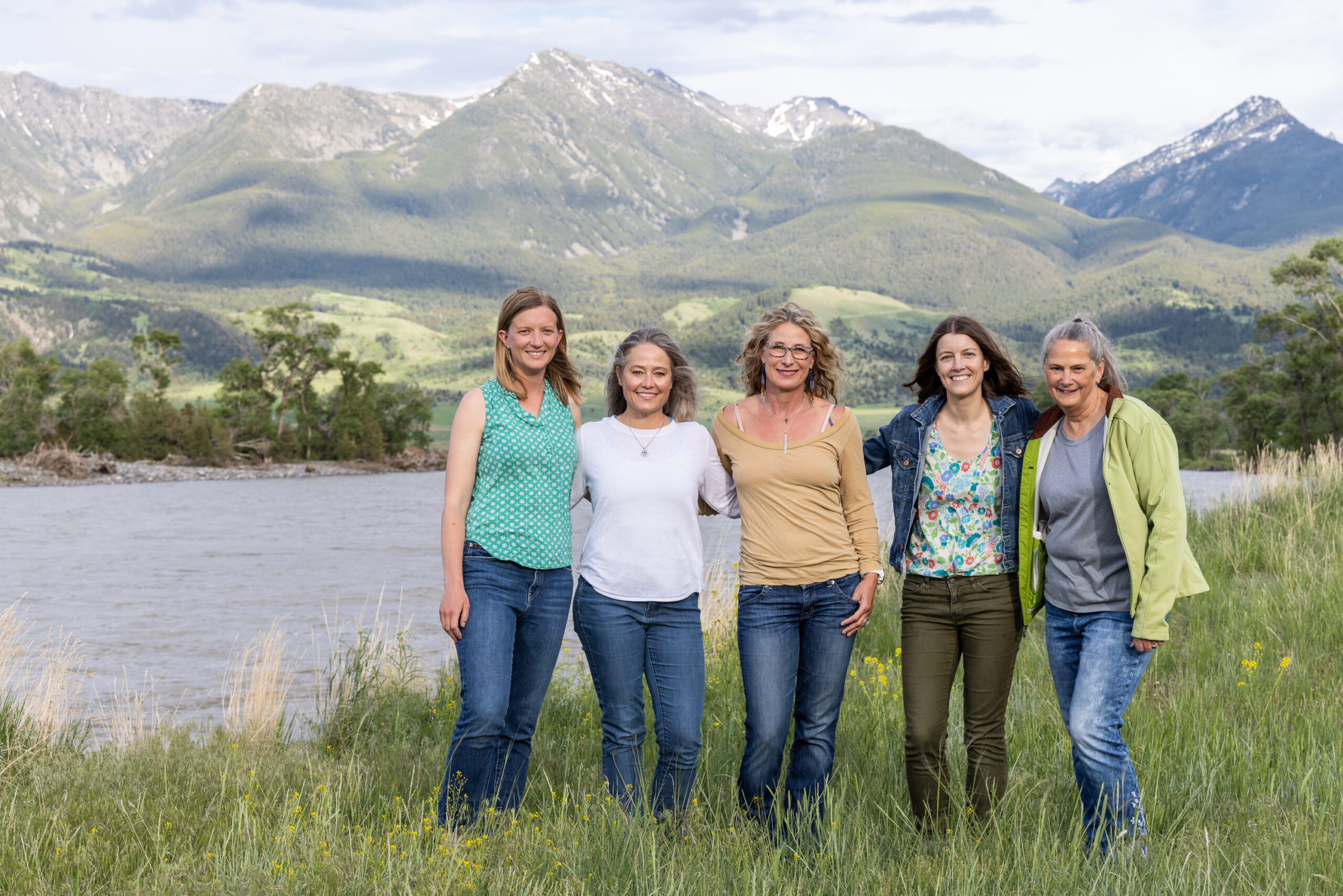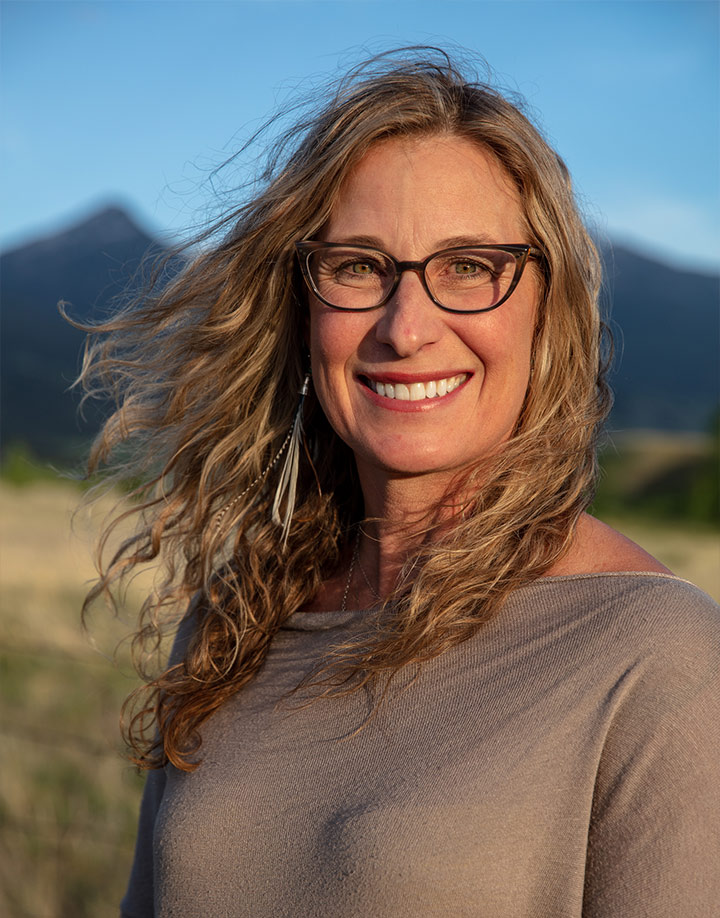 Wendy Weaver
Executive Director
Wendy is a licensed professional civil engineer with over 20 years in land development, water, wastewater infrastructure, water resource design, and aquatic resource conservation. Wendy is a member of the Montana State University (MSU) Civil Engineering Advisory Committee, Director of Four Corners Foundation, Board member of Invasives Species Action Network and serves as a Professional Mentor of MSU Engineers Without Borders, working to bring clean water and sanitation to elementary schools in rural Kenya. She strongly believes in protecting and enhancing Montana's valuable river and riparian resources, and promoting landscape resiliency, and more often than not– can be found on or near water.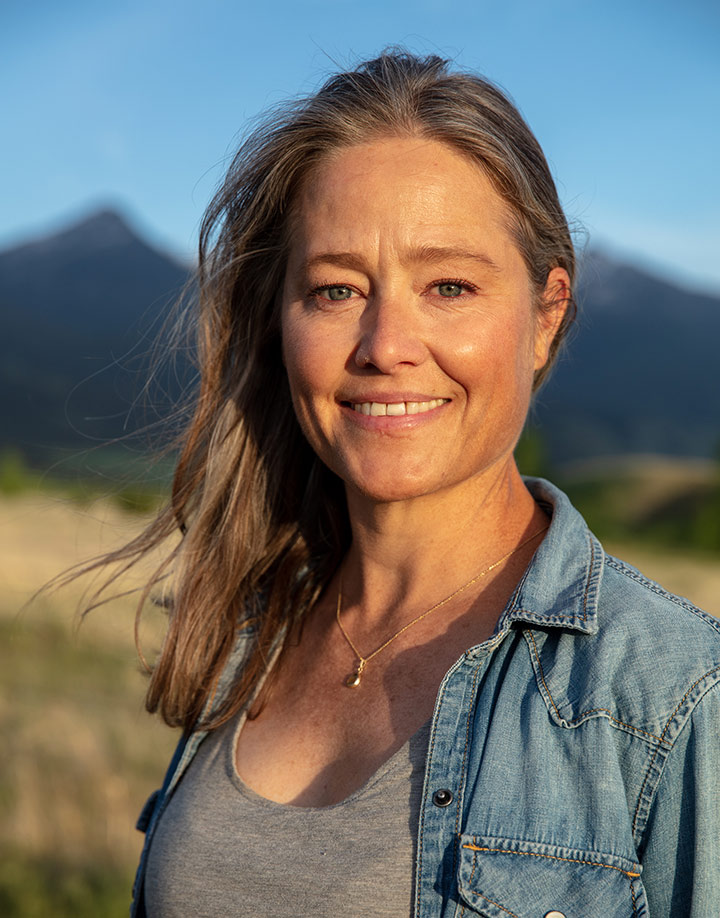 Jeannette Blank
Program Director
Jeannette is a wetland scientist with over 20 years of experience monitoring and restoring wetland ecosystems.  Her areas of expertise include terrestrial and aquatic habitat related projects providing impact planning, habitat assessment, restoration/mitigation, and permitting/regulatory support for the energy, transportation, government, and private business sectors. Prior to joining Montana Freshwater Partners, Jeannette was a senior environmental scientist and project manager for many years in the private sector; and most recently was the senior permitting/regulatory specialist for the Energy Research Institute at Montana State University.  When she's not working, you can usually find Jeannette out hiking, skiing, gardening, camping, or spending time on the mighty Yellowstone River.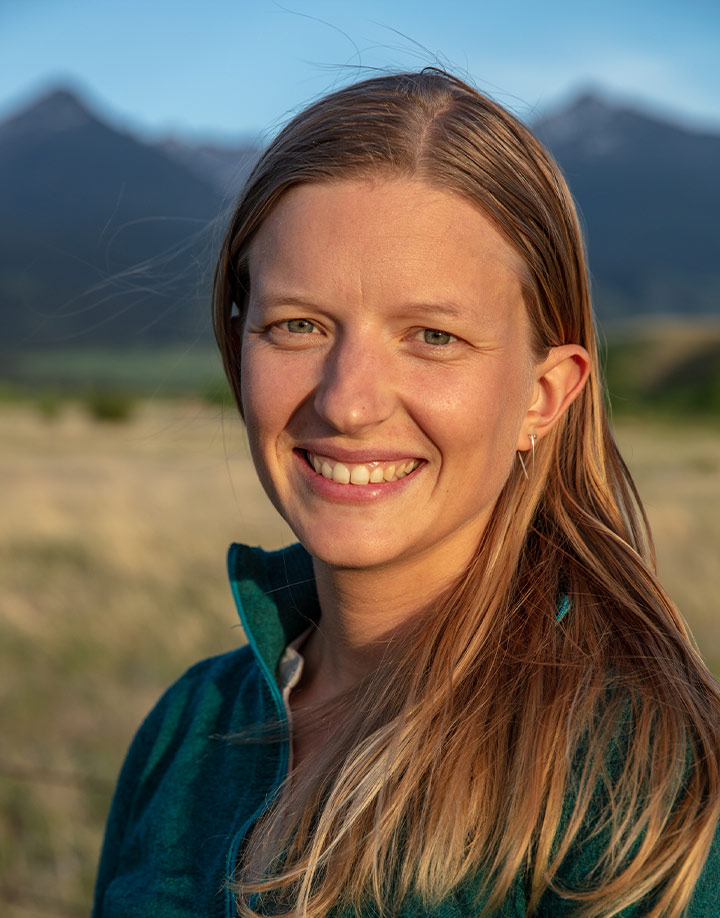 Leah Swartz
Project Manager
Leah is a freshwater ecologist with a decade of experience working for university, federal, state, and nonprofit employers. Her areas of expertise include monitoring, data analysis, project management, and working with diverse partners. She earned her master's degree in Wildlife Biology from the University of Montana where she researched the ability of created mitigation wetlands to support native amphibian and invertebrate communities. Prior to joining Montana Freshwater Partners, Leah worked as a lab manager for the University of Montana, coordinating a long-term study of stream salamander populations in headwater streams in New Hampshire. In her free time, you can usually find Leah exploring Montana's public lands on foot, skis, and boats.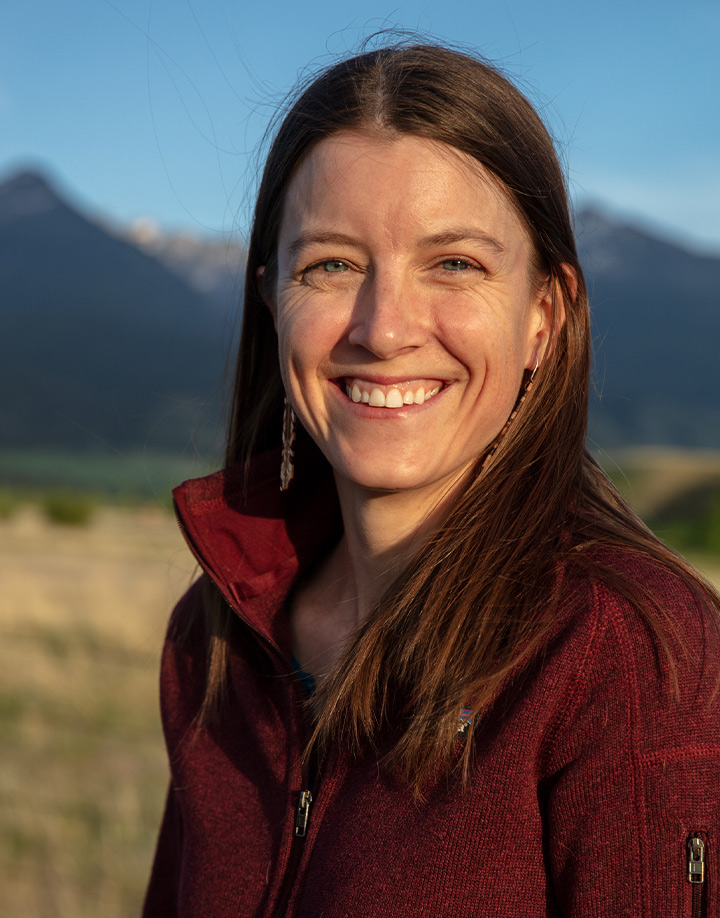 Ashton Bunce
Project Manager
Ashton is a freshwater ecologist with over a decade of work experience researching and restoring stream ecosystems working for state, private, Tribal and nonprofit entities.  Her areas of expertise include fish biology, stream ecology, habitat assessment, project management, outreach, environmental compliance and grant writing.  She earned her master's degree in biology at Central Washington University, where her thesis research focused on the habitat use of threatened bull trout. Before joining Montana Freshwater Partners, Ashton worked as a project manager in eastern Washington, restoring aquatic habitat for struggling salmon and trout populations.  Outside of work, she enjoys fishing, hiking, hunting, and rafting.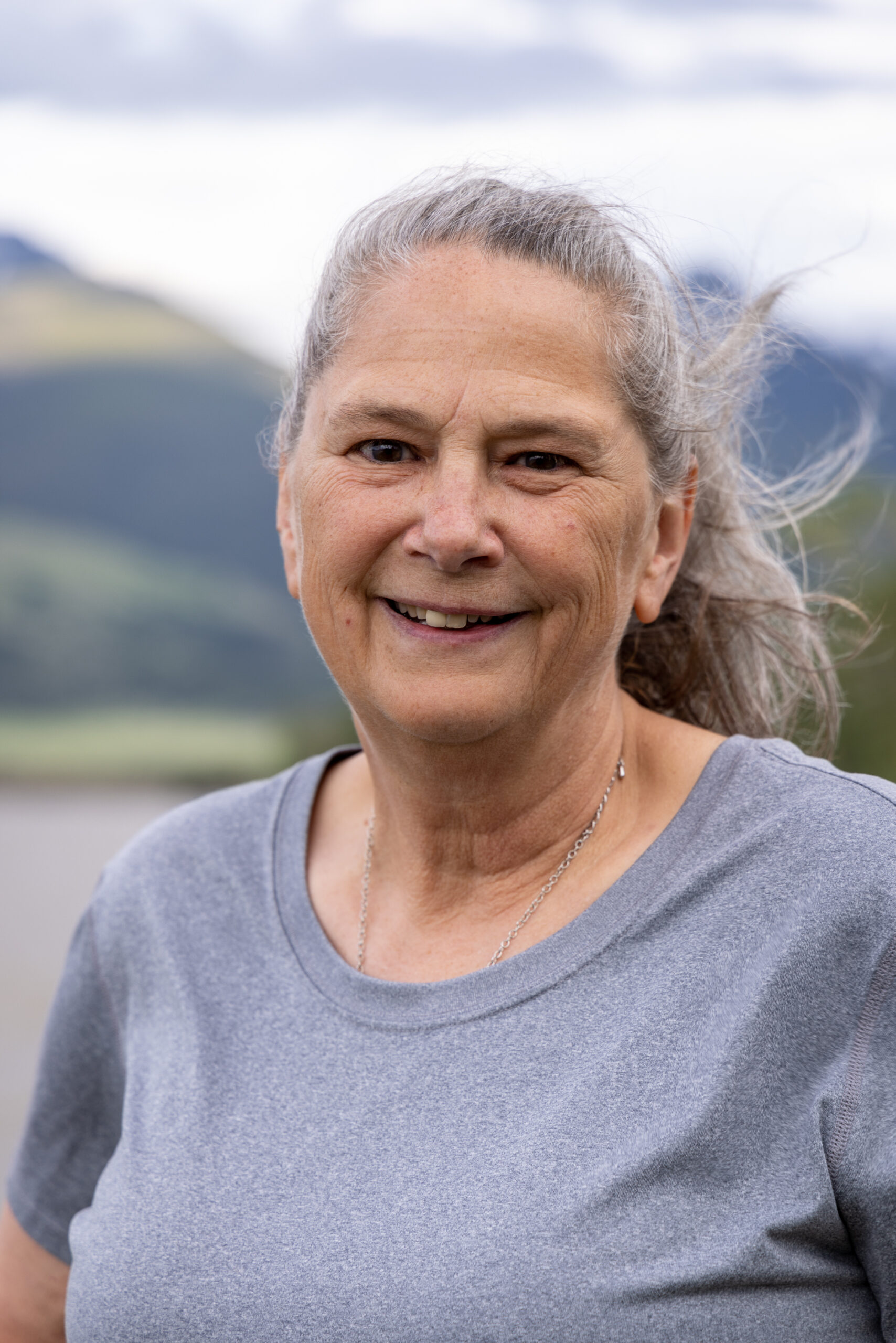 Ellen Conley
Finance and Operations Director
Ellen has over 30 years of experience in finance working for local governments and school districts. She also has expertise in human resources, policy and organizational development, and financial analysis. Her experience includes over 17 years as Senior Deputy County Administrator and Budget Officer for Washington County, Oregon and  4 years as Assistant City Manager for Hillsboro, Oregon. She also held the positions of Assistant Finance Director and Financial Analyst in other agencies. Most recently, she served eight years as the Business Manager for the Livingston Public Schools in Livingston, Montana.  Ellen holds a Masters of Public Administration degree from Lewis & Clark College and a Bachelor of Science degree in Business Administration from Oregon State University.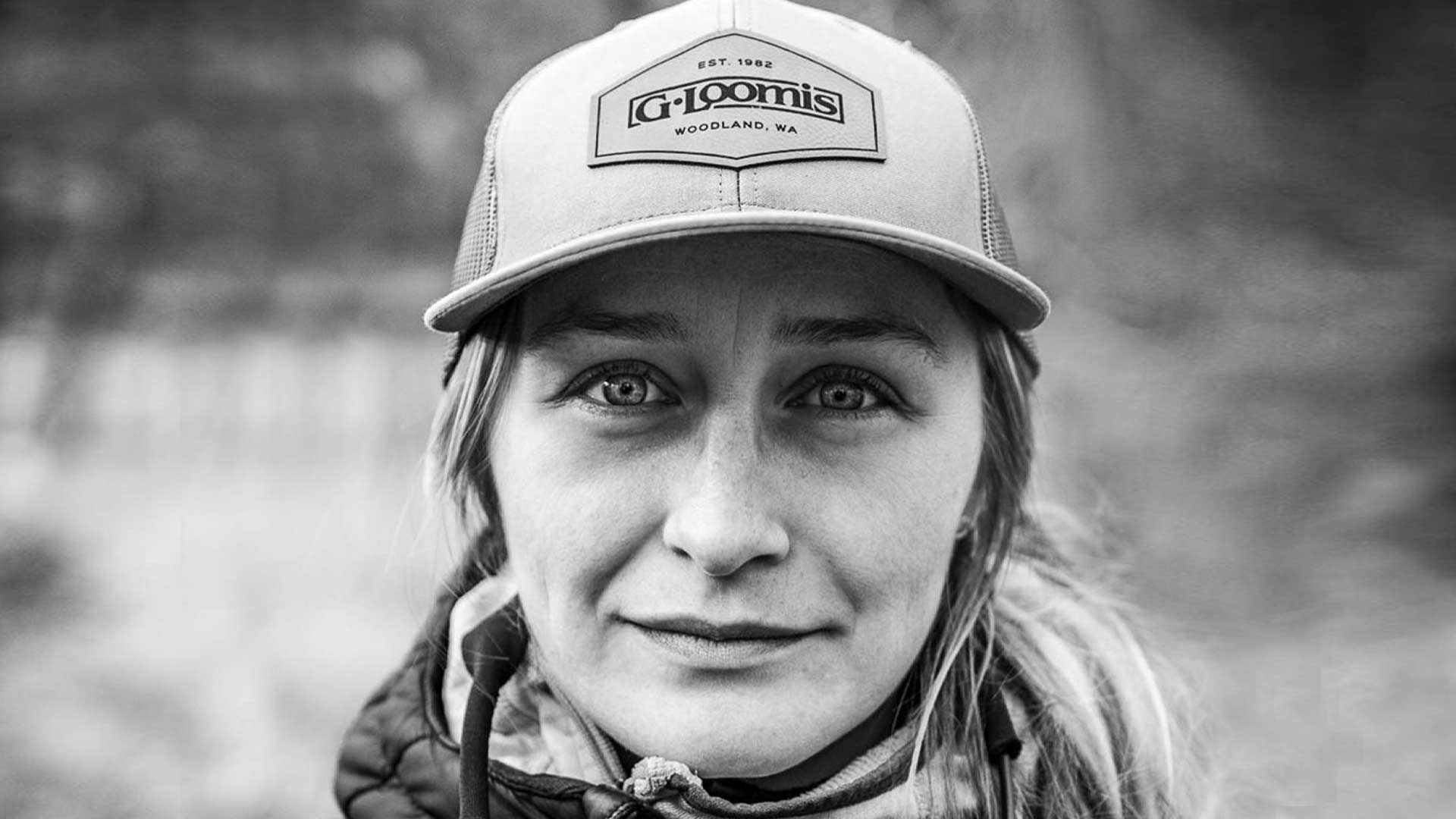 KynsLee Scott
Independent Contractor, Digital Marketing Coordinator
KynsLee is MFP's digital marketing coordinator.  She brings over a decade of experience to her position, both as a professional fly fishing guide and business owner. KynsLee has successfully founded a nonprofit for guides, planned many large events and fundraisers, and developed a conservation podcast for Montanans For Healthy Rivers.  KynsLee is a passionate conservationist and a well respected figure in the fly fishing industry.  She currently shares her time between Montana and Washington State.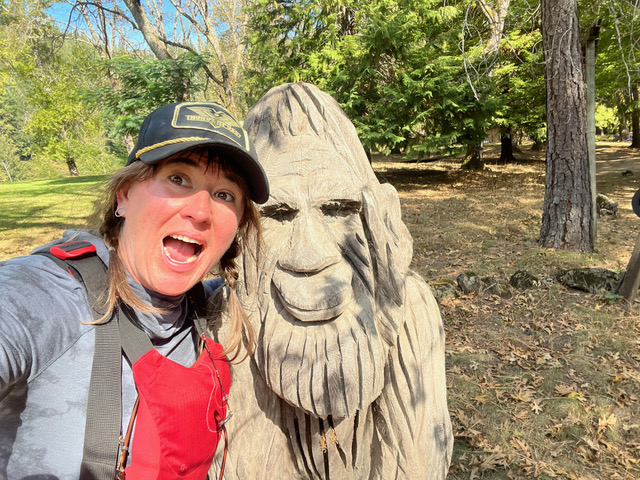 Alecia Jongeward
Independent Contractor, Give Back to the Yellowstone Campaign Coordinator
Alecia brings over 15 years experience of science communication and storytelling as both a science teacher and practicing scientist. She has effectively run grassroots fundraising projects in Park County that have given students the opportunity to learn about conservation issues in the Greater Yellowstone Ecosystem and even put a 50 kilowatt photovoltaic system on the roof of Park High. As she has moved on from teaching, she is focusing her efforts on conservation leadership along the banks of the Yellowstone.