Providing project-based technical expertise to support nonprofits, agencies, and the public
Montana Freshwater Partners offers our conservation leadership and technical consulting to benefit a variety of other conservation groups, local workgroups, and private partners. Our nonprofit is staffed with experienced aquatic resources professionals with advanced skillsets in wetland and stream science, project implementation, aquatic wildlife biology, habitat mitigation, and market-based restoration. We utilize advanced tools and technology including LIDAR, GIS, and technical data analysis. Montana Freshwater Partners is also backed by a highly respected board with diverse relevant expertise.
Our services include:
Stream and wetland ecology expertise
Fisheries and wildlife biology expertise
Watershed planning and project prioritization
Baseline site assessments, inventories, and field surveys
U.S. Army Corps of Engineer wetland determinations
Wetland and stream functional assessments
Wetland and stream monitoring protocols
Project management
Water resource restoration planning and implementation
Wetland and stream mitigation assessment, guidance and project development
Water resource policy guidance, regulatory expertise and permitting
Grant application preparation and management
Partner collaboration and group facilitation

Supporting all those working to improve and conserve Montana's aquatic resources
Montana Freshwater Partners is a unique non-profit organization that is staffed with a highly technical team with expertise in stream and wetland ecology, wildlife and fisheries biology, restoration planning and implementation, monitoring, regulatory requirements, mitigation banking, grant development, funding procurement, and partner collaboration. Over the past decade, we have developed a strong water resource network with federal, state and local agency offices, local workgroups, consultants, and landowner partners.
While there is no lack of innovative and exciting ideas to address water resource issues on a state-wide and local level, these ideas can be difficult to implement without the right technical expertise.  Montana Freshwater Partners would like to help those who are working to improve, conserve and address water issues in Montana by offering our technical expertise at an affordable rate.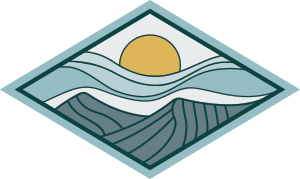 What are your fee-for-service rates?
Rates will vary depending on the type of services that are needed and the level of expertise needed for your particular project. Montana Freshwater Partners will work with your organization to determine a rate that is affordable that still covers our organization's operational costs.
Can anyone hire Montana Freshwater Partners?
Yes, Montana Freshwater Partners can work with any organization or individual (private, government, tribal, non-profit). However, the intent of our fee-for-service work is to fulfill a need with new and existing water resource partners who either require our unique skillsets and/or require technical expertise at a modified rate to accomplish grant or other not-for-profit work. Our fee-for-service offering is not intended to compete with private sector providers, or be used for standard private sector projects or projects that may create conflict of interest with our other program work.