Middle Yellowstone (Rau) Channel Migration Easement Site
In-Lieu Fee (ILF) | Stream
Sidney, Montana
Lower Yellowstone Watershed #15
Construction completed in 2016
5-year monitoring phase will last through 2022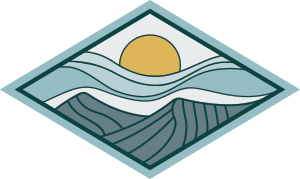 Watershed District:
Lower Yellowstone
In 2016, the landowners decided to place a Channel Migration Easement on their land. This enables the Yellowstone River's natural tendency to migrate — an essential function that creates critical habitat for plants, wildlife, and fish. It also helps landowners in times of flood and drought and improves water quality. This easement protected 3,687 feet of bankline and 89.5 acres of land.
Fox Creek flows into the Yellowstone within the CME. About 60 years ago, a side channel to Fox Creek was plugged with dirt fill. The plug blocked fish access to important spawning and rearing habitat and destroyed riparian and upland habitat.
Through the ILF program, we removed the dirt fill and restored channel morphology back to its natural state. We also gathered volunteers to help plant native shrubs, trees, and grasses on the banks and upland areas. In total, Montana Freshwater Partners and the Montana Land Reliance restored 1,328 feet of the Fox Creek side channel.
Now that the plug has been removed, this side channel can backwater during high water events. The low-energy backwatering system provides valuable habitat for spawning and rearing fish. The native vegetation we planted will stabilize the banks, filter sediment during runoff to improve water quality, and provide habitat for animals. The increase in habitat and food availability will echo up the food chain to increase biodiversity and abundance at the site.
This project was the first channel migration easement completed on the Yellowstone River, setting a precedent for many more win-win conservation projects into the future.